Smart Thermometer
The flexible smart thermometer, Temp Sense model TS101, is a battery-operated electronic device with intended use of measuring human body temperature precisely.
The TempSense, Model ST101 device functions to transmit continuous measurements of body temperature wirelessly to a mobile app.
The TempSense app is compatible with Wireless 2.4G Bluetooth BLE enabled smart devices running Apple operating system iOS 7.1 through 8.1 or Android operating system 4.3 through 4.4.4.
For hygienic reasons, each patch has a single use and the battery lasts up to 48h. Each box has 2 paches/thermometers.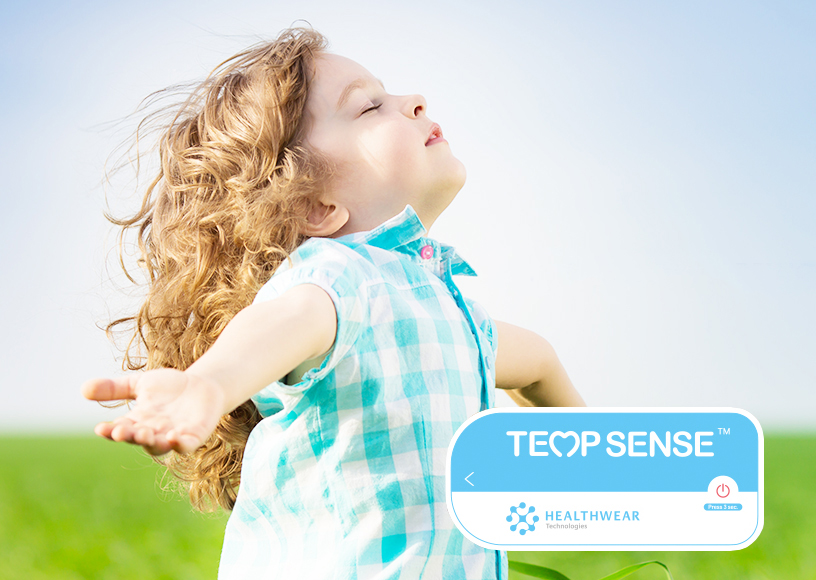 Technical Specification
Flexible Thermometer , thin and confortable to wear
Supporting up to 48 hours continuous temperature measurement
Dimension: 40mm x 100mm x2.2mm
Applicable position: Armpit
Measurement Range: 25 ~45℃
Response time: ≤5minutes to achieve temperature balance
Stability:≤±0.1℃/year
Communication:Blue tooth 4.0
Work distance:6 meters
Operation time : ≥24h standard mode ; ≥48h Smart mode
Durability: single use (disposable) for reasons of hygiene
Product Advantages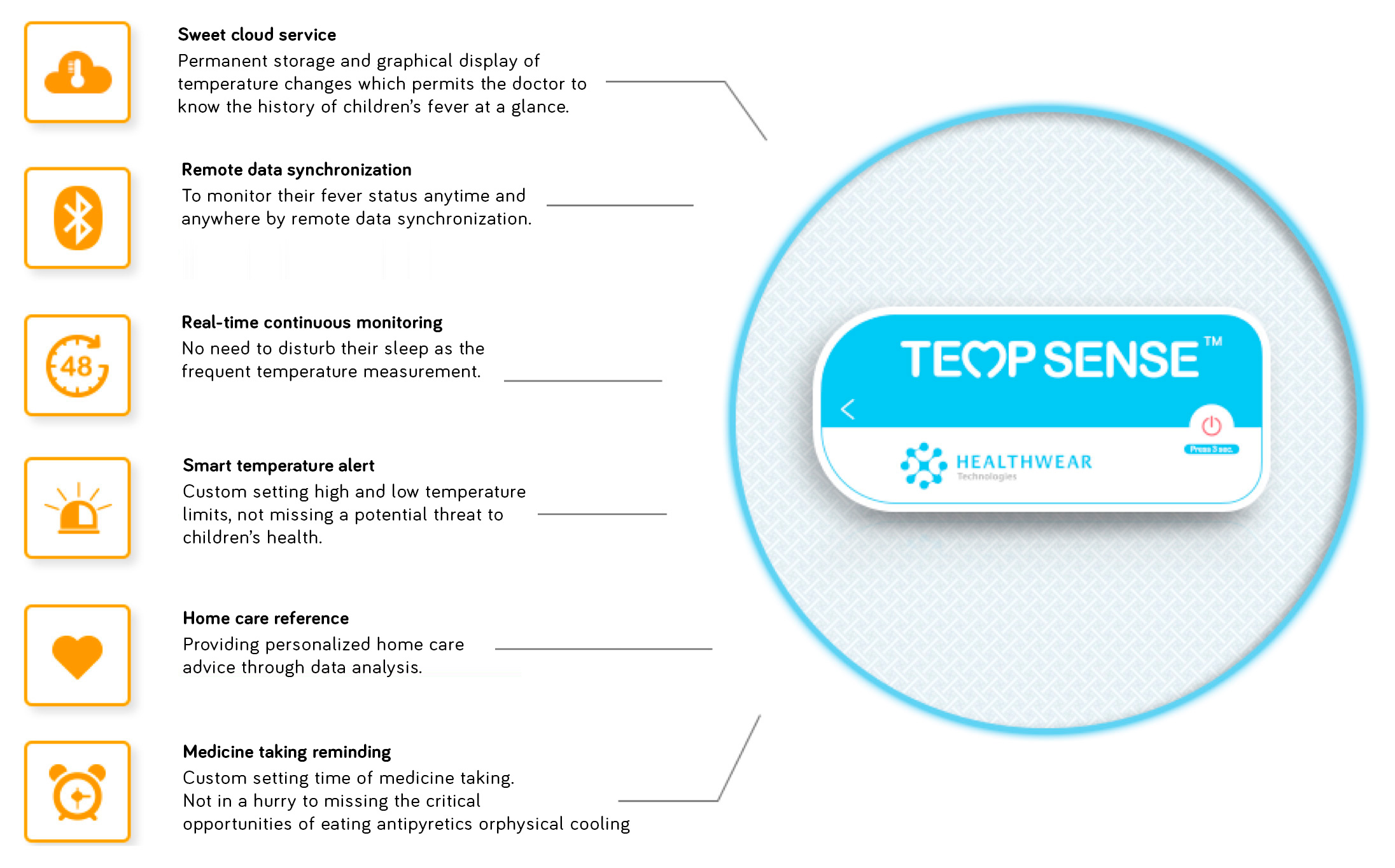 Product Manual
1. Download and install the TempSense App from Apple AppStore for iPhone or go to www.healthwear-tech.com, scan QR code to download and install.
Family Health Management Mobile App